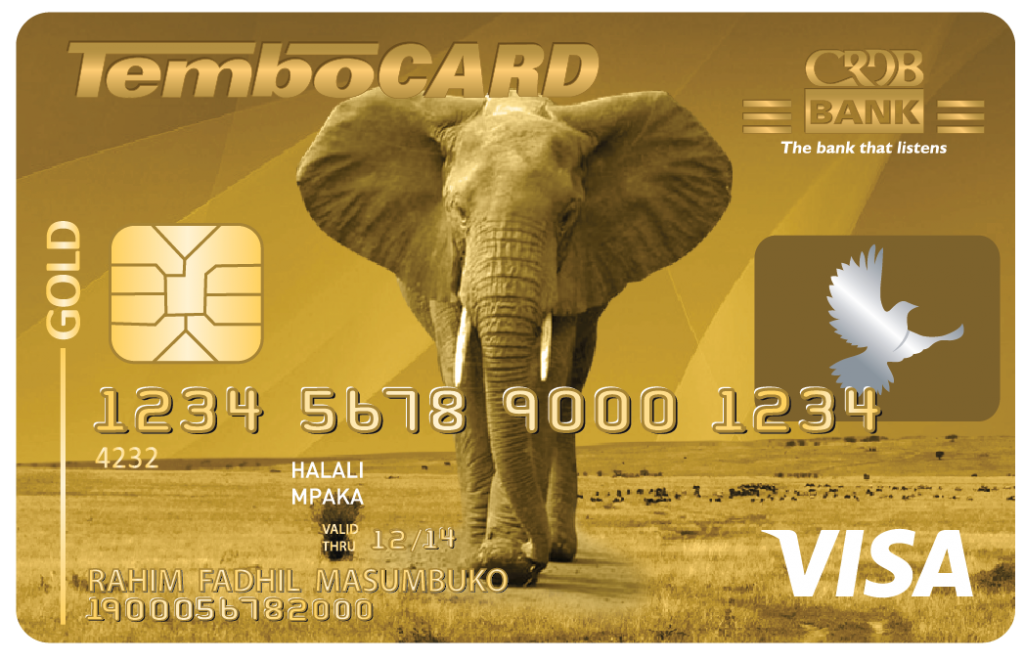 Overview

TemboCard Visa Gold is an international debit card issued in partnership with Visa International and directly linked to your domicile account. You can use this card to settle purchases in Tanzanian shillings or other currencies of the country you are visiting. All transactions with this card are reflected on the account instantly. TemboCard Visa Gold is exclusively for CRDB Bank high net-worth customers.
Accessibility

24-hour access to funds from over 1.7 million ATMs in more than 200 countries and territories.

Worldwide acceptance

TemboCard Visa Gold can be used to pay for goods and services at over 29 million merchant locations worldwide, one million ATM locations as well as for online payments.

Exclusivity

Tembocard Visa Gold allows you to transact at any VISA Gold branded teller window in any CRDB Bank branch.

Safety

Security

The card has EMV Chip and PIN technology that guards against unauthorised transactions and fraud.

Emergency and replacement

In event of a lost or stolen card, the card will be immediately replaced when reported to the Bank Call Centre.